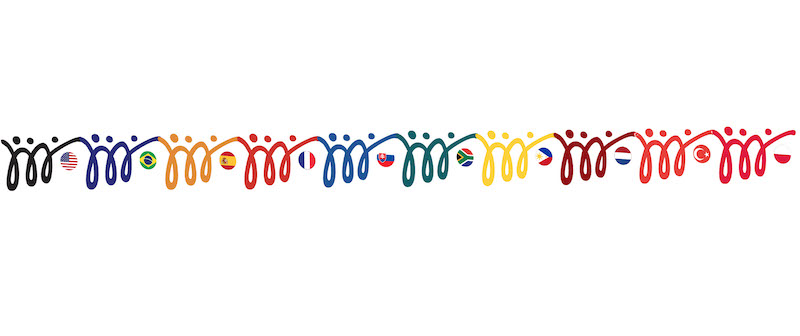 ONE Source

ONE Body
MANY Branches
"I am the vine; you are the branches. If you remain in me and I in you, you will bear much fruit; apart from ME you can do nothing." J155

As Ministers/Shepherds, it's vital that His flock you've been entrusted and agreed to spiritual feed HAVE fresh grain and water, and their needs are being tended to—BEFORE dawn. Use works@home and, of course, discuss it with your Husband, your Maker.
Each morning, seven days a week, you (or assign) must check your website's dashboard to see an overview of everything— especially the variety of spiritual meals so they're as varied and interesting as the food you prepare at home or what you would hope to see at a popular restaurant.
Post a FRESH, real, and raw blog because sheep need fresh grain.
Reply to comments because sheep need tending to.
Use GOD's word often as sheep need fresh water.
Lead your sheep to different fields (connect to other fields/websites).

This includes the many lessons/courses (hopefully translated into your own language or using the many English websites and blogs

—but when using these, you MUST provide guidance by way of an audio blog or heartfelt message from you as their Shepherd (this of course, would not be required for LMF Missionaries).
When we are in agreement, and all LMF owners are united and doing the same thing, it will be listed here. If we've agreed on variables—it will be posted on the LMF Website About page.
WEBPAGES
*The Praise Report is where we're training, testing and agreeing on websites to keep them consistent.
We also have an RMI Manual that we are constantly updating with new valuable information.
COMMENTS
Allow for comments on ALL pages.
Comments Like Dislike plugin—LIKE only.
LOGOS
We have an amazing design team, RADD, who designs our logos for consistency and keeping the RMI brand flowing. Logos designed by RADD are the only logos permitted on LMF websites and also must comply with what logos are used where. For example, creativity and individuality can be expressed on the login registration page but not used as the main theme logo (that would show up when anyone is sharing a link as a text or social media. When in doubt, discuss it with your Husband and then make sure (by commenting on a webpage) if you are unsure if it's permitted to alert the Webmaster Team.