Since 1991 Restore Ministries International has been encouraging  women (and men) in crisis marriages — giving them hope for seemingly impossible  and hopeless marriages — that changed every area of their lives! It all began when RMI's founder, Erin Thiele, read and embraced this very simple but powerful verse:
Luke 1:37—  "for nothing will be impossible with God."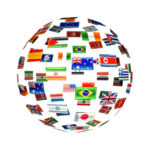 Foreign Language Ministry
FREE ONLINE COURSES
30 Days Finding Hope at Last!
30 Days Renewing Your Mind
30 Days Rebuilding Your Life
Change Your Life Forever! ​​​
"My people are destroyed from lack of knowledge"
—Hosea 4:6​
Our Mission: "Older women, encourage the younger women to love others with the imperishable quality of a gentle and quiet spirit, which is precious in the sight of God."
Restoration Fellowship A Church Without Walls Become a member of an internet Fellowship —just for WOMEN where we help you find true Love At Last !!